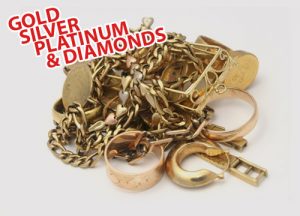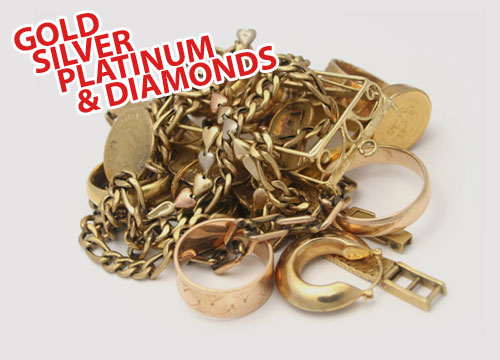 First, we specialize in buying your GOLD, SILVER and PLATINUM jewellery, DIAMONDS jewellery, coins, flatware and bars in any condition.
We believe in honesty and transparency and that is why we post buying prices right here on our website. Therefore, you will have an idea what your items worth even before coming in! Not sure if your items are Gold, Silver or Platinum? Not sure how many karat your jewellery is? No problem, simply drop by and our honest representative will explain what you have and how much it is worth! We suggest to our visitors to read our Gold, Silver, Platinum and Diamonds Education page to further understand the value of your items.
GOLD of any kind: Scrap Gold, 10 Karat Gold, 14 Karat Gold, Dental Gold, 18 Karat Gold, 22 Karat Gold, 24 Karat Gold, Gold Bars and Coins.
SILVER: Sterling Silver Jewellery, Coins, Cutlery, Flatware, Tableware and Silverware.
PLATINUM: Platinum Jewellery, Platinum Coins.
DIAMONDS: Diamonds Jewellery.